Dr. David Ukena, and Dr. Rachel Brandes have a combined 30+ years of experience caring for patients. For 10 years straight, Dr. Ukena has been recognized as one of the "Top Dentists" by Springfield's 417 Magazine. With a team of highly-trained staff, Dr. Ukena,  and Dr. Brandes combine their dental expertise with compassion to brighten their patients' lives.
Born and raised in northeastern Kansas, Dr. David Ukena moved to Springfield in 1989 to begin his career practicing dentistry. He graduated from Pittsburg State University and earned his Doctor of Dental Surgery from the University of Missouri-Kansas City School of Dentistry. Dr. Ukena has been a member of the Missouri Dental Association and American Dental Association for three decades, and he served a term as president of the Greater Springfield Dental Society. In the community, he is a member of the Springfield Area Chamber of Commerce.
Dr. Ukena has built lifelong relationships with his patients for more than 30 years. These connections are why he loves coming to work each day. Dr. Ukena and his wife, Mary, are happily married with three grown children and a dog named Wilson. When he's not in the office, you can find Dr. Ukena out hiking on a local trail or near the water with a fishing pole in his hand.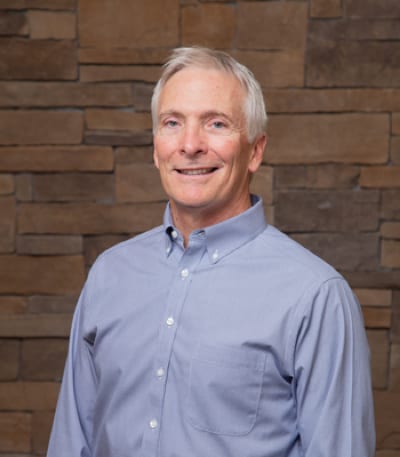 Dr. Rachel Brandes was born and raised in Springfield, Missouri. She attended undergrad at the University of Arkansas in Fayetteville, where she graduated with a Bachelor of Science in Biology in 2015. She then earned her Doctor of Dental Surgery degree from the University of Missouri-Kansas City School of Dentistry in 2019. She is a member of the American Dental Association, Missouri Dental Association, and Great Springfield Dental Society.
Following her belief in giving back to her community, Dr. Brandes began her career as a general dentist at Jordan Valley Community Health Center. She has been a patient of UKB Family Dental for 25 years, and is honored to continue her career in a practice that feels like home. Dr. Brandes is passionate about providing the highest quality of care and comfort to her patients. In her spare time, she enjoys reading, exercising, and spending time with her husband, Bradley, and their two corgis, Pepper and Ginger.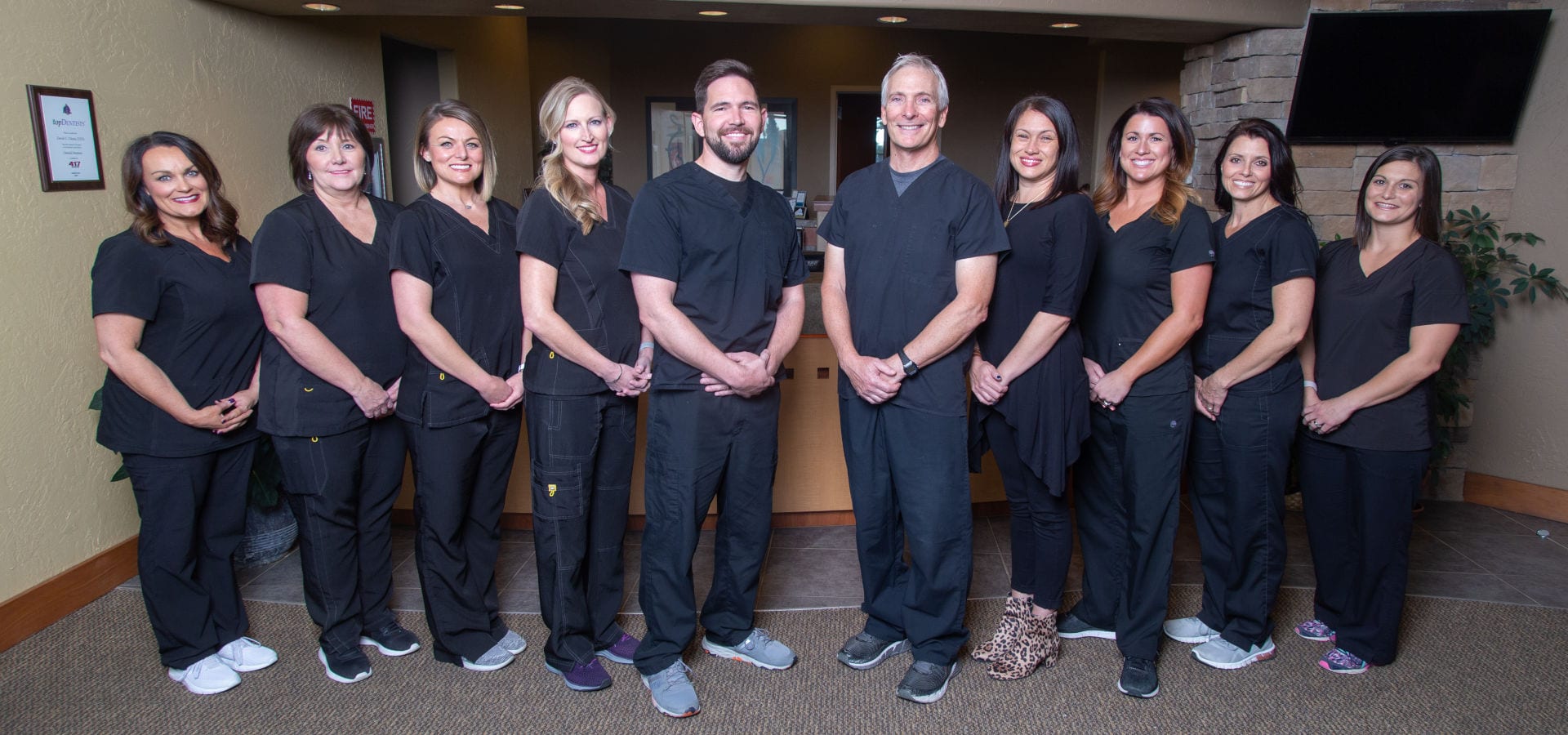 Given the importance of dental hygiene to overall health, I want my dentist to be a competent perfectionist. That is what I found in Dr. David Ukena, and he demands the same values from his staff. Dr. Ukena helped remediate some problems I had with previous dental work and saved two teeth from extraction. The nice, clean facilities and equipment along with the friendly staff make the overall experience very positive. I would highly recommend Dr. Ukena and his entire staff.
— Bob Hammerschmidt
Our family have all been patients of Dr. Ukena and Dr. Brandes for years. We can't say enough about how well they have taken care of us over the years. Recently, Dr. Ukena went above and beyond to provide my 86-year-old mother, who suffers from Parkinson's, exceptional care when she needed a crown replaced after a terrible fall. He was gentle and attentive to her throughout the entire process. Thank you, Dr. Ukena, for the extraordinary care you have provided to our family.
— JIM SANDERS
My family has been going to Dr. Ukena for over 10 years. You wouldn't think going to the dentist is fun, but at this office it is. Not only do you get the best dental care in town, but the staff makes you feel right at home. As soon as you walk in, you're greeted by name and treated like family throughout your visit. I would highly recommend Dr. Ukena and Dr. Brandes to anyone!
— Cris Spinelli
Dr. Ukena and his staff are great at what they do. In every aspect, they treat their patients with respect and care beyond what you would expect. I have found that they sincerely have their patients' best interests at heart and are willing to go above and beyond to ensure their needs are met. I would highly recommend this office to anyone!
— Corey Harmon
If you need a dentist, then you will want Dr. Ukena and Dr. Brandes. My family and I have trusted them for 20 years. Both dentists and the entire staff are nothing short of amazing. Recently, I received an implant crown and two other crowns in which all three were in prominent locations. They won't stop until everything is perfect. Now, all I want to do is smile!
— Josh Govero
At Ukena Brandes Family Dental, we are proud to provide you comprehensive dentistry services. Our dental office is comprised of highly skilled people who are all dedicated to patient care and would love to see you flash that beautiful smile of yours. We focus on the quality of our service, which is largely based on how comfortable you are as we work and what you believe has been achieved after we're finished.
We have a deep commitment to you as our guest — we're here to listen and help keep you feeling great, which starts oral health. Our family dentistry in Springfield, MO would not be what it is today without you, so we're going to treat you like family.
Schedule an
Appointment Today
At Ukena Brandes Family Dental, you'll be treated like family at every visit. We listen to your needs to help you make the best decisions for your smile.
Call us to schedule an exam today.