Artificial teeth can give you the smile you want. If you have one or more missing teeth, our dentists can restore your smile with a dental bridge. Some bridgework may be your ticket to a beautiful, full smile.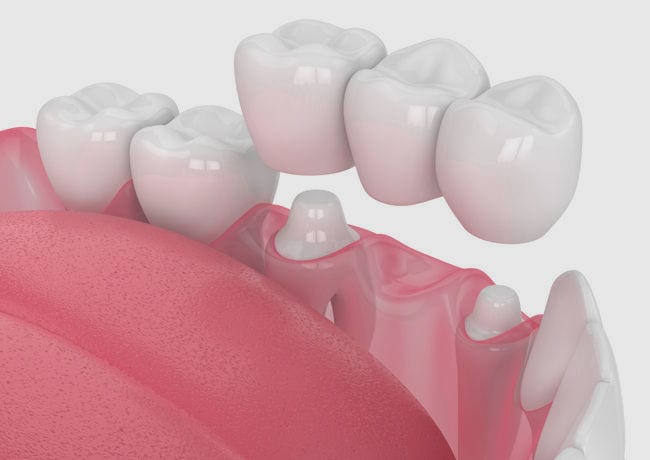 A missing tooth places a strain on your remaining teeth. Missing teeth can affect the way you speak and make it more difficult to eat. Debris from food can get trapped in the empty socket, which increases your chance of getting gum disease. A bridge can fill the space left behind by a tooth.
A fixed bridge attaches to your remaining teeth to stay in place. Often, a fixed bridge requires two crowns for the teeth on either side of the gap. An artificial tooth is held in place by these crowns. 
A fixed bridge can give you a complete and confident smile. At your first appointment, our dentists will prepare your adjacent teeth for crowns by removing some of the tooth enamel. We will make impressions of your teeth once they are ready. These impressions will be used to create your crowns and artificial teeth. During your next visit, our dentists will install a permanent bridge. With your new bridge, you'll have a smile you can't help but show off.
Schedule an
Appointment Today
At Ukena Brandes Family Dental, you'll be treated like family at every visit. We listen to your needs to help you make the best decisions for your smile.
Call us to schedule an exam today.